Welcome to Fespa Munich 2023
Mimaki believes that the key to unlocking growth opportunities is through collaboration. At FESPA Global Print Expo, we invite visitors to address challenges in the printing industry together, by exchanging ideas and exploring different perspectives. As such, Mimaki is proud to present a collection of groundbreaking innovations that offer a different approach to promoting sustainability, which has emerged as a critical topic within the industry.
Walk through our amazing customer and application gallery, where you can see the printing options made possible with our machines are endless. Join us at our booth and face the beautiful and original collaboration between art and technology. While you are here, taste our delicious coffee, food, and take advantage of Mimaki Prosecco hour! Furthermore, we will showcase our latest and most innovative printers and materials. So step on through to our inspiring space and experience New Perspectives in ways you've never seen before.
Come and join the experience at Stand B1-B10
FESPA Global Print Expo: 23th - 26th of May!
Product Highlights
Mimaki's new direct-to-film TxF150 printer will headline a 13-strong product lineup at FESPA 2023 in Munich. This is Mimaki's first DTF printer, packed with Mimaki technology including white ink circulation and degassed ink packets to overcome sedimentation issues. This unique combination ensures high productivity and print quality, and is combined with ECO PASSPORT certification, nozzle drop-out detection, Mimaki's RasterLink7 software and after purchase support.
Our product line up also contains our 330 series: the CJV330-160, JV330-160 and TS330-1600. All ensure stable production and a range of vivid and eye-catching applications.
Furthermore, Mimaki will show the 100 series, the UJF Next Generation series, our new CG-130 AR cutting plotter and the JFX600-2513, our latest large UV flatbed printer.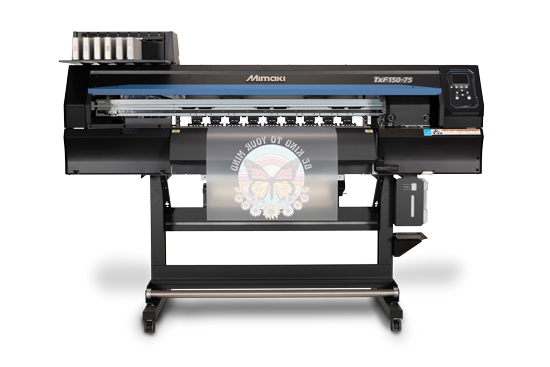 Eye-Catching
Customer Gallery
Take a creative journey through our customer and application galleries. Discover the successes of our customers and the innovative products they have created with our printers.
In our gallery, you will find 3D printed chess pieces, originally sublimated tiles, as well as fun printed sneakers and backpacks for children.
Revel in stories from Plano Plastics - Future Lab, the first to sublimate on a sustainable material created from old PET bottles. Or uncover how Fahrradaufkleber Shop provides uniquely designed outdoor stickers in a world where individuality is valued.
When Art & Technology Meet
We are very proud to announce that this year we will work again with amazing, original artists.
Their artworks have been created with our machines, from a sketch to a piece of printed art. Discover how art and technology have come together to bring inspiring results. Read their inspiring stories and step into the mind of a creative artist!
We will display astonishing clothes, interior design products, and art made by designers from all over the world.
Our head artist at Fespa will be Rik Lina, an artist based in Amsterdam. His focus is surrealism and many of his artworks are set in a surreal underwater world. His artworks are inspired by his diving adventures in the Caribbean.
Here is an artwork that he has already created and there will be many more to see at our booth at Fespa!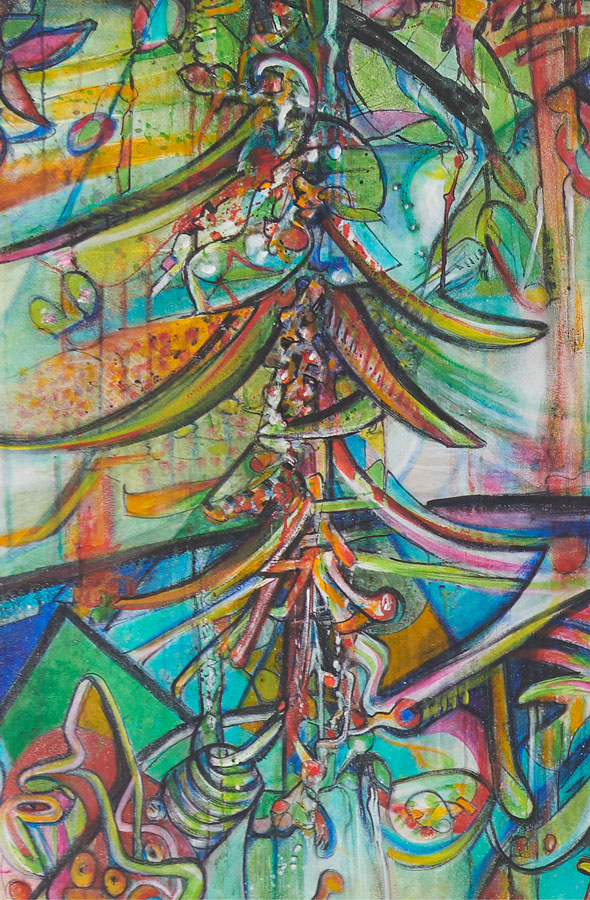 Sustainability
With increasing customer demand for sustainable solutions, Mimaki positions itself at the forefront of printing technology that not only advances your business goals, but also minimises your overall environmental impact.
We offer various inkjet printing solutions that create less waste and less harm to the environment. A digital on-demand printing system enables you to print only the necessary quantities, thus reducing excessive inventories. With plate-less inkjet technology, you can produce water-saving and low-waste printing.
Are you a sustainability champion or have interesting insights to share? We encourage you to come to our booth and join us for a coffee and a chat. Get your Fespa Ticket!
Discover groundbreaking innovations, sustainable solutions, creative products, interesting collaborations and new perspectives.
Don't miss out on this exciting event! Register now and receive €50,- off your entry tickets using promo code FESLeIevx95 via the button below.
See you at Fespa Munich 2023.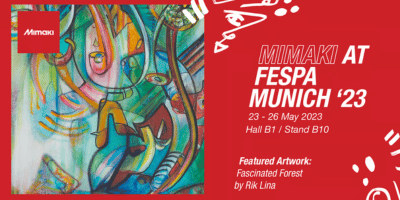 Mimaki Europe, the leading manufacturer of inkjet printing and cutting technologies, will make its return as a gold sponsor to the FESPA Global Sign & Print Expo....
Continue reading >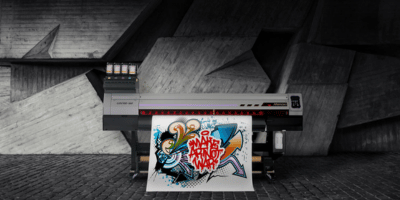 Increasingly, sustainability is becoming an important detail, as European goals push industries to reduce CO2 emissions. Both UV-LED and Latex inks have their pros and cons in this area....
Continue reading >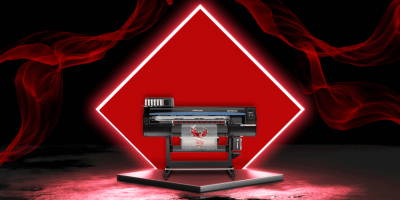 Mimaki, a leading manufacturer of inkjet printers and cutting systems, announces its first 'direct to film' (DTF) inkjet printer, the TxF150-75, at its Global Innovation Days event.....
Continue reading >